Eric A Reed (EAR)
President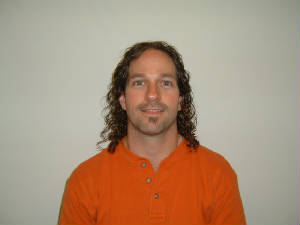 Eric Reed earned a B.S. in Deaf Education at University of Tulsa and an M.Ed in Special Education: Early Intervention/Early Childhood with emphases on D/HH children at Lewis & Clark College. Currently, he is an ASL Instructor/Program Chair at Chemeketa Community College in Salem, OR in his 3rd year. He holds ASLTA Provisional Certification.
Eric has taught ASL for 10 years in Oregon, Oklahoma, Virginia, and Washington, DC. In his leisure time, he enjoys going outdoor camping, riding a motorcycle, playing racquetball, and the most important spending time with his 15 months old twins and family.
KatyBeth Anthony
Secretary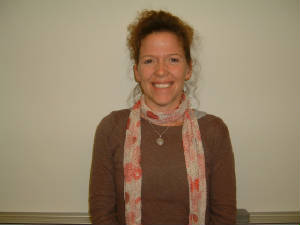 KatyBeth's Bio soon coming.
******************************************************************************
PHOTO GALLERY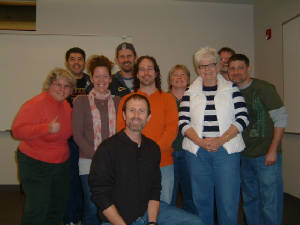 NW ASLTA General/Elections Meeting
10-23-09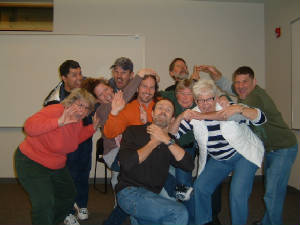 NW ASLTA members are not always serious!

Betsy Burks
Vice President
Betsy Burks currently holds an ASLTA Professional Certificate and is the part-time ASL Instructor at Portland Community College for 20 years; teaching all ASL levels. Just retired from working a fulltime at Columbia Regional Program for the Deaf and Hard of Hearing for 15 years. Betsy has two hearing sons, Bobby and Danny. Both are married. Bobby and his wife, Amy has 5 kids (3 girls and 2 boys). Her favorite hobbies are making greeting cards, taking photography, hiking and traveling.
Jenifer Davis
Treasurer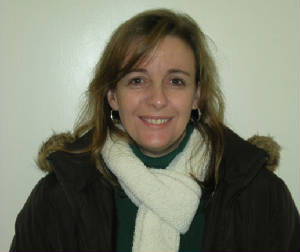 Jenifer Batt Davis was born Deaf due to her mother's illness of having German Measles (Rubella) when she was in her trimester (pregnancy). Jenifer attended Tucker-Maxon Oral School for the Deaf (TMOS) for a few years before going back to her family in Idaho. She attended public schools and was mainstreamed most of her life. She graduated with B.S. Degree in Education and a minor in Social Science at Lewis/Clark State College (LCSC) in Lewiston, Idaho. She obtained her M.Ed degree from Lewis and Clark College in Special Education: Deaf and Hard of Hearing. Jenifer has been a teacher since 1993. She taught various teaching jobs including teaching the Deaf/HH (Elementary through College level) in Washington, California and Oregon. She currently teaches American Sign Language (ASL) at Sunset High School and has been for almost 7 years. Jenifer is married with two daughters from previous marriage and two step daughters and a cat and a wild/crazy dog! She enjoys the nature, outdoors especially camping, being indoors during the winter time and spending quality time with her children.